Bokassa, Jean-Bedel
1921–1996
President of the Central
African Republic
Military leader Jean-Bedel Bokassa became the president of the CENTRAL AFRICAN REPUBLIC after a coup in 1966. Eleven years later, he had himself declared emperor and renamed the country the Central African Empire.
The son of a village chief, Bokassa began his military career in the French army in 1939. He fought in Indochina and achieved the rank of captain in 1961. By that time, the Central African Republic had gained its independence from France, and David Dacko was the new country's president. Bokassa returned home and was appointed chief of staff of the armed forces in 1964. He overthrew Dacko's government two years later, and in 1977 Bokassa declared himself emperor of the Central African Republic.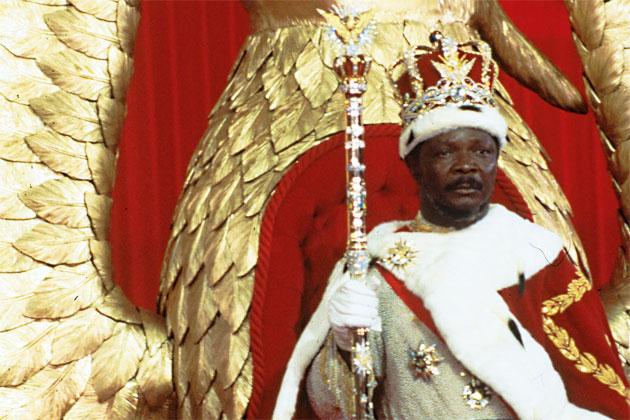 After more than 12 years as president and emperor, Bokassa's downfall began in 1979 when he ordered the army to shoot protesters. About 400 people died. Strikes by teachers and students led to the arrest, torture, and killing of children. Bokassa was overthrown and went to live abroad. When he returned the Central African Republic in 1986, he was arrested and charged with embezzlement, murder, and cannibalism. He was sentenced to death in 1987. Freed six years later, Bokassa remained in the Central African Republic until his death.