Haile Selassie I
1892–1975
Emperor of Ethiopia
The emperor of ETHIOPIA from 1930 to 1974, Haile Selassie I sought to transform Ethiopia into a modern nation. He also hoped that Ethiopia would take a leading role in Africa. Born Lij Tafari Makonnen, Selassie was the son of an adviser to Emperor MENILEK II. The emperor recognized Selassie's abilities and promoted him to important positions. As a provincial governor, Selassie set out to improve social and economic conditions in the region. He also tried to limit the power of local nobility by strengthening the central government. In 1917 Selassie was named regent for Menilek's daughter and heir to the throne. He worked to modernize Ethiopia by establishing provincial schools, strengthening the nation's police forces, and abolishing feudal taxes. These efforts to bring the country into the twentieth century continued after Selassie became emperor in 1930.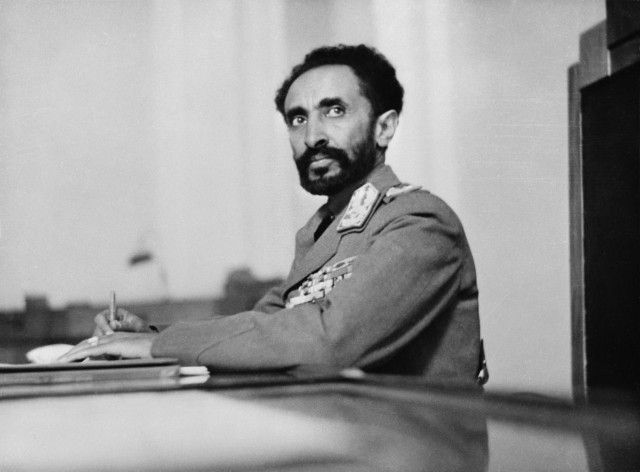 When Italy invaded in 1935, Selassie fled to Britain. He returned to power in 1941 after British and Ethiopian forces recaptured the capital city of ADDIS ABABA. Selassie continued his work to reform the country's economy, educational system, and government. However, political power remained centralized in his own hands.
During the 1950s revenue from Ethiopia's coffee exports helped Selassie modernize the government. In 1955 he introduced a new constitution, which made the government more responsible to the people. By the 1960s, however, Selassie's popularity began to fade. Critics questioned his policies, and the aging emperor seemed too feeble to deal with such serious problems as famine and rising unemployment. In the midst of growing social unrest, military leaders seized power in 1974. Selassie died the next year while under house arrest.