Rawlings, Jerry
1947–
President of Ghana
Jerry Rawlings, an air force officer, ruled the nation of Ghana from 1981 to 2000. Originally named Jerry Rawlings John, he was the child of a Ghanaian mother and a Scottish father. After attending the respected Achimota Secondary School, he joined the Ghanaian air force in 1967. During his years as a fighter pilot, he became increasingly frustrated with Ghana's government, which he believed was both corrupt and ineffective.
In 1979 Rawlings led a coup against the military regime of I.K. Acheampong and F.W.K. Akuffo. As leader of the Armed Forces Revolutionary Council (AFRC), he took over the government, promising to introduce civilian rule. However, the AFRC tried and executed Acheampong, Akuffo, and other former leaders before holding elections for a civilian government. After Hilla Limann won the presidency, the AFRC stepped down from power. Rawlings soon lost faith in Limann's administration, and in 1981 he led another military coup. Rawlings and several others formed a new one-party government, the Provisional National Defense Council (PNDC). To revive Ghana's struggling economy, Rawlings launched an economic program created by the World Bank and International Monetary Fund. The program, which reformed tax and trade policies and privatized many state-owned industries, is considered one of the most successful of its kind in Africa.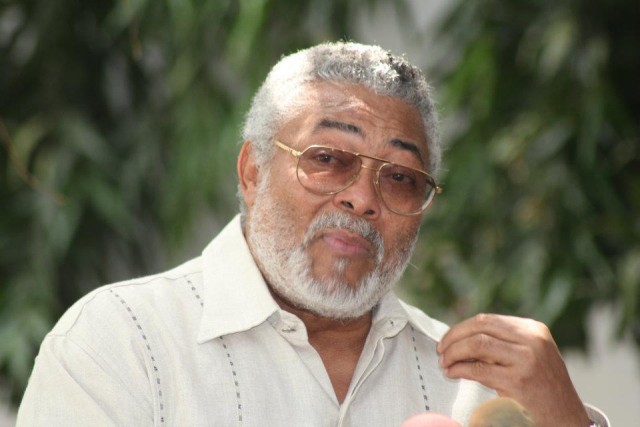 In 1992, in response to growing political opposition and accusations of human rights abuses, Rawlings and the PNDC again transformed Ghana's government. They adopted a new constitution that was approved by a national vote and held multiparty elections for a parliamentary government. Running as the National Democratic Congress candidate, Rawlings won the presidency and was re-elected in 1996. After serving a second four-year term, Rawlings left office as called for in the constitution. John Kufuor succeeded him as president.