Tafawa Balewa, Abubakar
1912–1966
Prime Minister of Nigeria
The first prime minister of NIGERIA, Abubakar Tafawa Balewa helped keep a newly independent Nigeria united in the early 1960s despite serious ethnic and regional differences. A HAUSA born in northern Nigeria, Abubakar became a schoolmaster in 1933 and published a prizewinning novel the next year. However, politics was his true calling. In 1946 Abubakar became a member of the legislature of Northern Nigeria, a British protectorate at that time. He called for the reform of the rule of emirs, the Islamic princes of the region. Abubakar held other government positions during the 1950s, including vice president of the Northern People's Congress, minister of works, and minister of transport.
Elected prime minister of the Nigerian Federation in 1957, Abubakar held the same office after Nigeria gained independence in 1960. He soon gained a reputation for modesty and integrity and became widely respected both within the country and in other nations.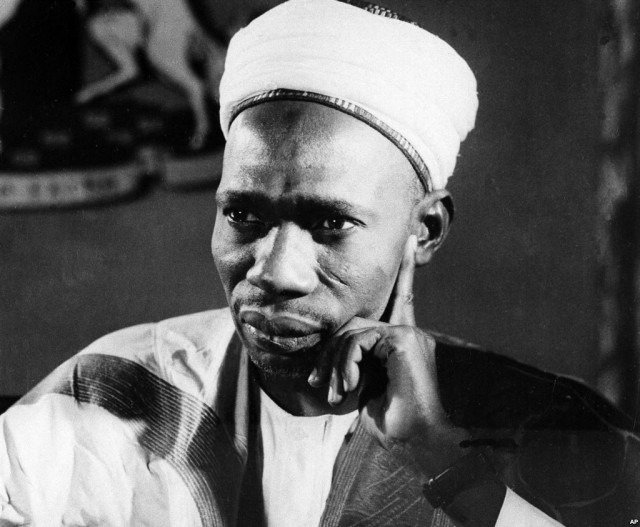 As leader of Nigeria, Abubakar faced many challenges. He had to deal with fierce political rivals, the authoritarian rule of his party's leader, Ahmadu BELLO, and a nation divided by ethnic groups. Abubakar's greatest test came in 1964, when political crisis threatened to tear Nigeria apart. He boldly restructured the government and saved the nation from disintegration. However, Abubakar's success was short-lived, and in January 1966 a bloody mutiny erupted during which he was kidnapped and assassinated. He is remembered as one of Nigeria's finest politicians and leaders.