Moi, Daniel arap
1924–
President of Kenya
In 1978 Daniel Toroitich arap Moi succeeded Jomo KENYATTA as president of KENYA. Moi has managed to remain in power since then, despite a growing opposition and accusations of corruption. A member of the Kalenjin people, an ethnic minority in Kenya, Moi worked as a teacher as a young man. In 1955 he was one of the first Africans chosen to serve on the colony's Legislative Council. Five years later he became assistant treasurer of the Kenya African National Union (KANU), which became the country's governing party after independence. For a while, he belonged to a rival party consisting of politicians who feared that ethnic GIKUYU and LUO were dominating KANU. This second party was later absorbed by KANU.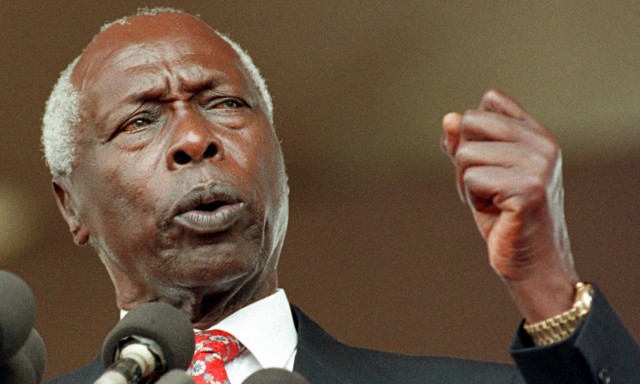 After Kenya won its independence, Moi served as minister of home affairs and, later, as vice president. When Kenyatta died in 1978, Moi assumed the presidency. Moi began his administration by launching an anticorruption campaign and releasing various political prisoners. However, his reform program soon stalled, and by 1982 Kenya was a single-party state. That year the air force attempted to overthrow the government, but Moi's forces defeated and jailed the rebels.
Moi's rule has been marked by a lack of political freedom and a poor record on HUMAN RIGHTS. During the 1988 elections, he did away with secret balloting and opponents accused him of rigging the vote. Two years later the murder of a respected member of the government led to calls for a multiparty political system. Moi allowed the formation of an opposition party, the Foundation for the Restoration of Democracy, in 1991. Moi was reelected in 1992 and 1997, but his victories were tainted with charges of fraud.